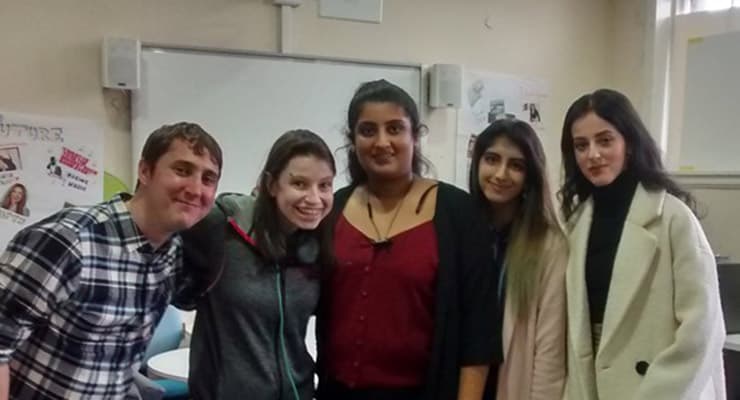 YCSA is an equal opportunities employer and encourages applications to work with us from people of all backgrounds. We are committed to ensuring that people are assessed on their ability to perform the job and we select applicants through a fair and thorough recruitment process including role profiles, person specifications and competence.
For more information you can read or download our Equalities and Diversity Policy and Privacy Notice in recruitment here.
Volunteering
In addition to the YCSA Board of Trustees, who are all voluntary, YCSA relies on volunteers to help us provide a broad range of opportunities for young people. This is your chance to get involved and make a real difference to their lives. We have a range of opportunities available including counselling, mentoring, tutoring, ESOL teaching, music, arts, sports, fundraising and administration. Many volunteers work across All volunteers working with vulnerable and young people will require a PVG check which we will organise for you.
To apply complete the application form (hyperlink)
Vacancies
We are currently recruiting for a Development Worker. To see the job specifics and download the job application pack for all vacancies, please click here
Donate
If you would like to donate, you can through the Big Give – https://secure.thebiggive.org.uk/charity/view/7711
All donations are greatly appreciated and go towards funding services that help improve the lives of young people in Glasgow.
Please contact us if you are willing to contribute on a more regular and we would be glad to set this up.
Fundraising
YCSA relies on donations to enable us to provide the opportunities for young people and their families. We are looking to generate more funds to continue our charitable work with young people from Black and Minority Ethnic backgrounds, and a fantastic way we can do this is through fundraising.
If you have experience or an interest in organising activities like book sales, online sales and car boot sales, raffles and street collections please don't hesitate to get in touch with us.
Fundraising volunteering is a very fulfilling venture which can fit around a busy schedule so let us know when you have availability and we can hopefully come together.
We are also often looking for new ideas and events that can lead us to more fundraising opportunities so if you think you have something to offer we would love to hear from you.
Contact us at enquiries@ycsa.org.uk or call us on 0141 420 6600.