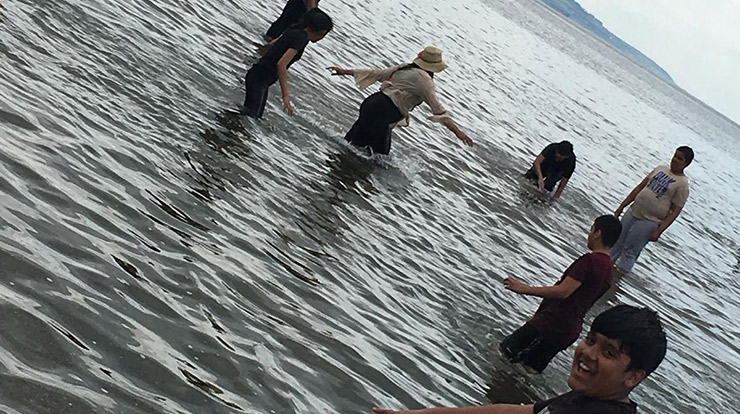 Each summer (and sometimes Spring), YCSA runs a free fun packed programme for children that are black and/or minority ethnic, aged 12-18. You can take part in arts and crafts, sport activities and fun days out.
This year our programme runs in the month of July-August. Keep your eyes posted to register and come along to some of the events in Pollokshields and/or Govanhill. The programme is running Tuesday, Thursday and Fridays 2.30pm – 5pm+ until August the 13th. Please contact enquiries@ycsa.org.uk or txt/whatsapp or call 0141 420 6600 / 07842792843 to find out more or to register/refer on.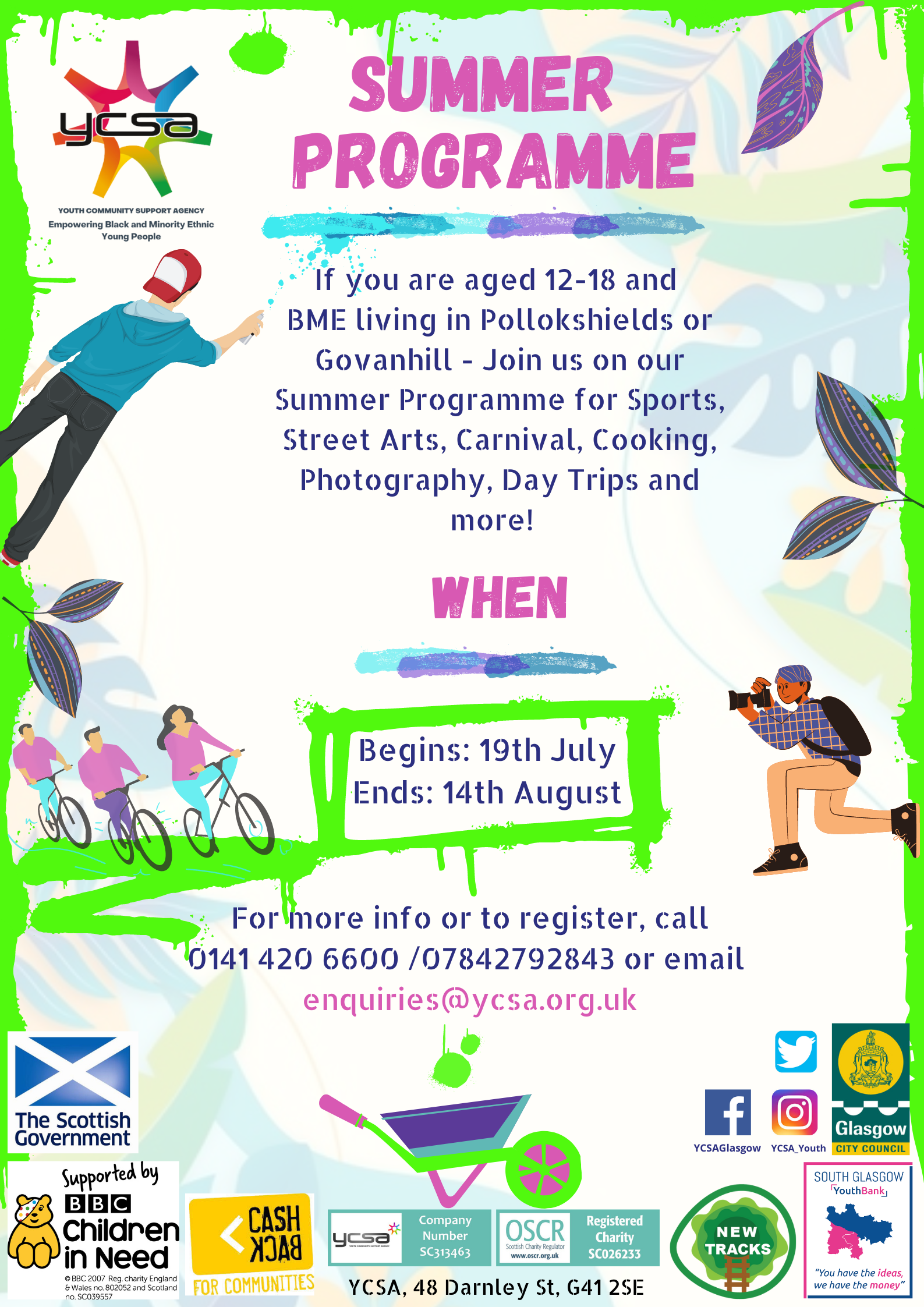 YCSA will also be running other creative and sports activity groups throughout the year so contact us if you have an interest.