Youth Community Support Agency (YCSA) is a Scottish Charity that has been providing opportunities and support for Black and Ethnic Minority young people across Glasgow for the last 25 years.
Our motto is Empowering Black and Minority Ethnic Young People
YCSA is recruiting for the following post:
Supported Maths Study Tutor (to work with secondary school age group)
Duration: 1.5 hours per week initially – 1 evening per week during school terms
Salary: £20 – £25 per hour
Base: YCSA Office at 48 Darnley Street, Glasgow, G41 2SE
PVG membership will be required
YCSA is looking for Supported Study Tutors to help us run our homework club. The successful candidates will need to be able to relate well to young people from Black and Minority Ethnic backgrounds and provide support to young people in developing study skills, undertaking homework and exam preparation.
Candidates should ideally hold a recognised teaching qualification for secondary school level in relevant subject (Maths preferable).
Please ensure you demonstrate the relevant range of skills for each post applied for.
The job description and person specification are available to download at the bottom of this posting.
Further information can be obtained by contacting us on: careers@ycsa.org.uk or call the office on: 07842792843
To Apply: email your completed application form to: careers@ycsa.org.uk by midnight Wednesday 26th August 2020
(please note due to Covid-19 this may be conducted on-line)
People from BME and other disadvantaged communities are encouraged to apply.
YCSA is an equal opportunity employer and is determined to ensure that applicants are treated equally, regardless of their sex, gender re-assignment, age, disability, religion or belief, sexual orientation, pregnancy or maternity, marital status, or race.
Posts funded by Children in Need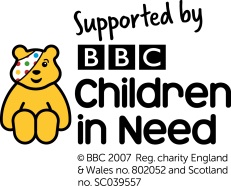 Job Application form- http://ycsa.org.uk/wp-content/uploads/2020/06/Application-Form-2018.doc
Equal Opportunities form- http://ycsa.org.uk/wp-content/uploads/2020/06/Equal-Opportunities.doc