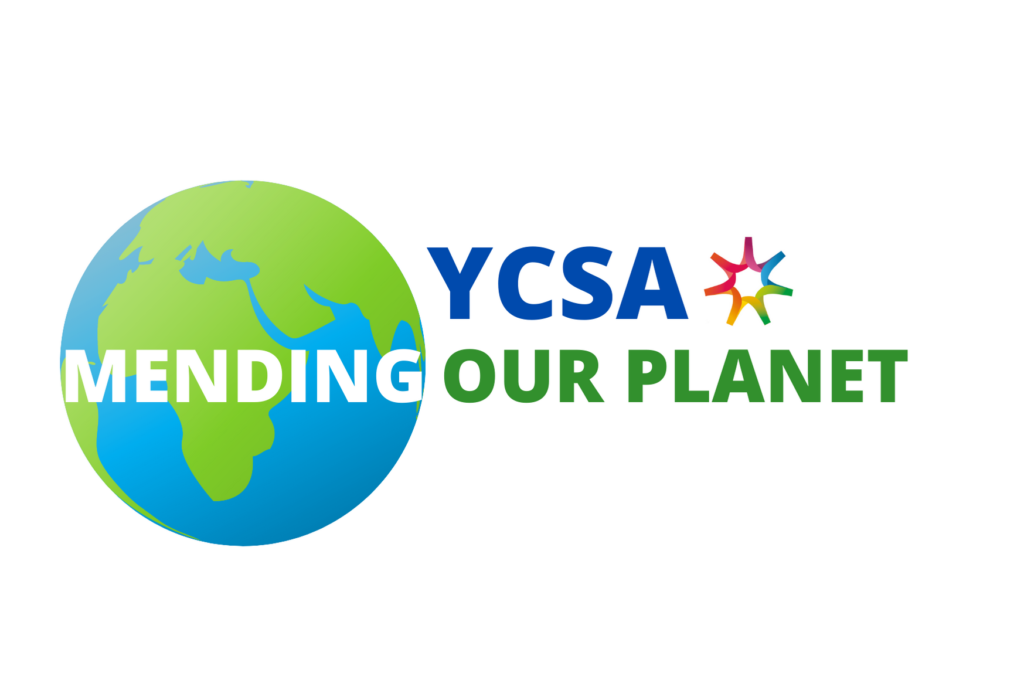 Funded by Keep Scotland Beautiful's Climate Challenge Fund CSA, MENDING OUR PLANET will offer free support to help Glasgow's young Black and Minority Ethnic community become active on reversing climate change. The project will reduce materials going to landfill through workshops teaching skills around upcycling and preventing food waste; will reduce food miles through encouraging growing; will help people become more energy efficient and encourage sustainable travel options. The project will create opportunities for learning, understanding and debating about climate change and will increase understanding in the local community through arts and performance to communicate the message.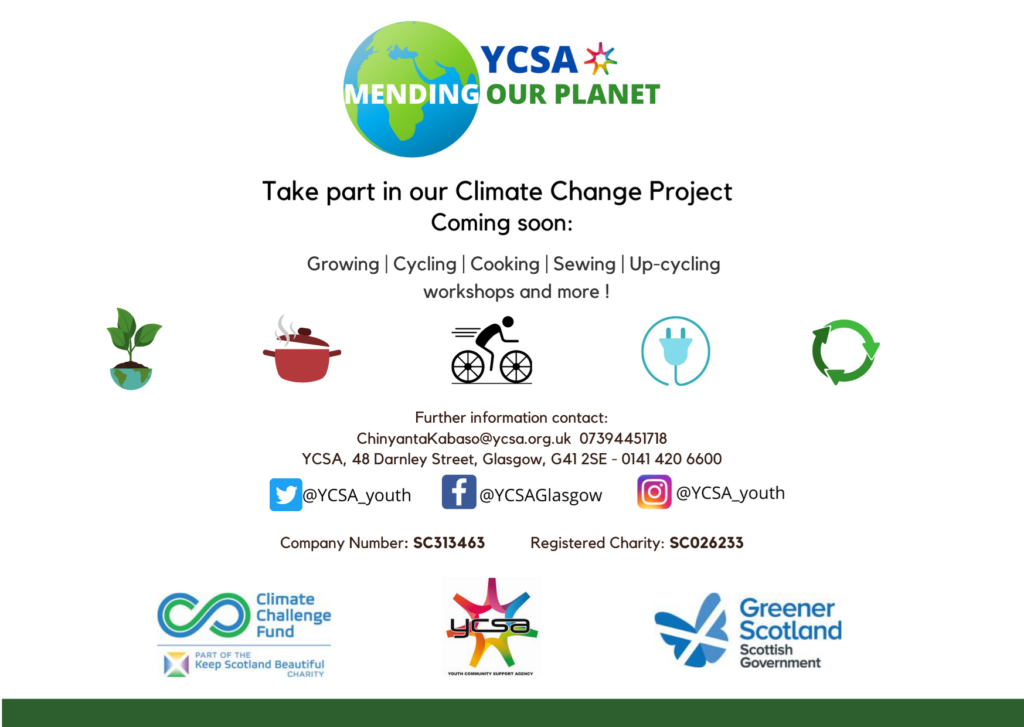 Bike Club co-run with Bike For Good is back mid-September! If you're BME, 10-25 and interesting in joining cycling sessions around Glasgow. We will meet up at YCSA, then walk to Bike For You and explore Glasgow on Thursdays and Fridays from the 17th of September for 4 weeks.
The first session will be mostly skills in the park – controlling the bike with skill, some games & activities to test people's abilities, followed by a short ride
The sessions will be mostly ride based, cycling around queen's park and the local areas, and there may also be a ride up around the Clyde River or some other scenic routes.
When registering please let us know your level of cycling, so we can plan our sessions better for everybody.
See the poster for more info or contact chinyantakabaso@ycsa.org.uk or call 07394451718.
*All government guidance on social distancing will be followed and all safety precautions will also be taken into account.*
This activity is funded by the Climate Change Fund. See more information at www.keepscotlandbeautiful.org/ccf