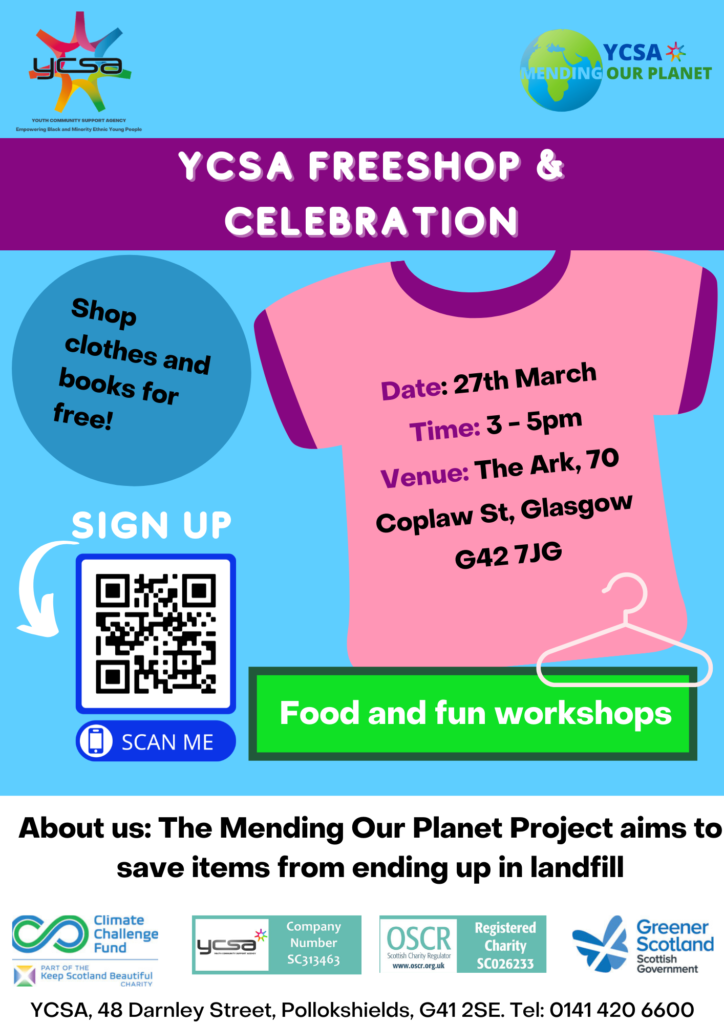 Come and join us at the end of project event celebration for the Mending Out Planet programme. We will be holding a 'free shop' with food and entertainment at The Ark, 70 Coplaw Street. The event will run from 3pm until 5pm on March 27th.
The free shop is based on the idea of a swap shop, where donations will be collected form the local community and then will be available for free for anyone to take at our event. There will also be food, entertainment, a creative workshop and a display of art created by Mending Our Planet creative project attendees.
If you wish to donate to the event please bring clothes and books in clean and usable condition to any of the YCSA drop off points based on the Southside.
These include:
The Deep End, 21 Nithsdale St, Glasgow G41 2PZ
The Point, 180 Queen's Drive, Glasgow, G42 8QD
The Bowling Green, 49 McCulloch St, Glasgow G41 1SU